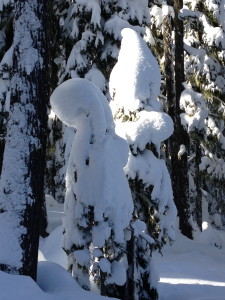 Friday, December 12th, "Ayurvedic Cooking Class" at The Herb Shoppe, 3912 N. Mississippi Ave,  Portland. OR; 6-8pm. $35.
Learn delicious and nutritious seasonal cooking with Ayurvedic spices. Ayurveda is the sister science of Yoga, and teaches us how to eat the best local foods for the most balance. Enjoy freshly prepared Ayurvedic food for dinner, take home three recipes, and find some new ideas for holiday meals. We'll be cooking Kitchari, Chai and Curried Butternut Squash.
Fall and winter are a time of increased coldness and movement (Vata), and sometimes snow! For best health, be sure to take time to slow down, chew your food thoroughly and have plenty of good fats such as ghee. Ann Wagoner has been practicing Ayurveda in the Pacific Northwest for the past four years. She is also a certified Yoga teacher. Learn about the nutrition to go with your yoga or exercise practice to augment your sattvic qualities.
When your daily intake of spices and food is appropriate for the season, disease can be prevented. Let your food be your medicine!